How niostem works.
1

niostem tackles hair loss at its root using bioelectrical stimulation.

2

This helps reactivate hair stem cells which then trigger follicle growth.

3

Leading to more hair and happy users.
Hair loss is stoppable.
niostem's work starts where hair growth ends.
Because even a bald scalp has more than 100,000 miniaturised hair follicles containing hair stem cells with the potential to be reactivated.
Shrinking hair follicle due to DHT

Miniaturized hairfollicle
How we measured it.
Using tiny, temporal tattoos on the participants' scalp, we counted every hair on the region of interest using high resolution imaging, known as trichoscopy.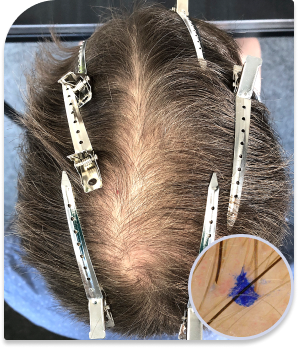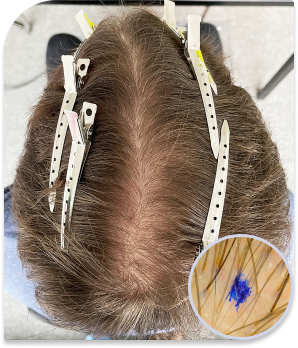 niostem benefits.

It is science.
Why wait on a miracle, when you can count on research? Niostem uses unique Stem Cell Reactivation Technology to kick-start your hair stem cells back into action. Leading to stronger, healthier, thicker hair.
Activation

Low-level bioelectrical stimulation reactivates the dormant hair stem cells in the hair follicle.

Growth

The reactivated hair stem cells multiply into progenitor cells, triggering the follicles to grow.

Outcome

The now stronger follicles are able to grow healthier, thicker hair in 6 months.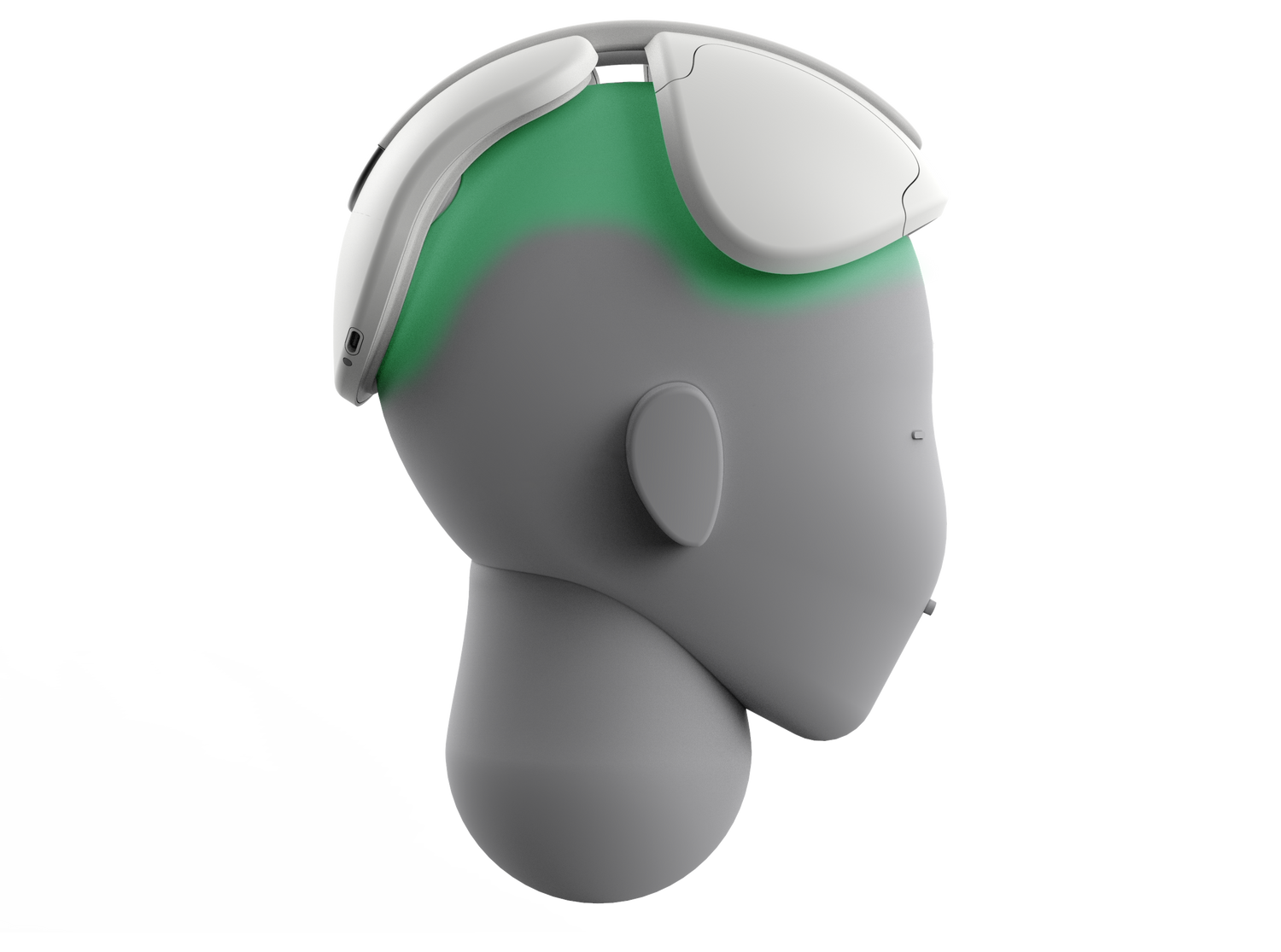 It is completely safe.
Electricity is everywhere, and the human body is not an exception.
Cells generate and transmit electrical signals that coordinate their functions and those of tissues and organs on a daily basis.
The beneficial use and safety of low-level electrical stimulation against hair loss, known as Electrotrichogenesis (Maddin et al. 1990, 1992) has been demonstrated since the early 90's (NIH Science Highlights, Yao et al. 2019, Hwang et al, 2021).
The niostem inventor and co-founder.
Dr. Chacón-Martínez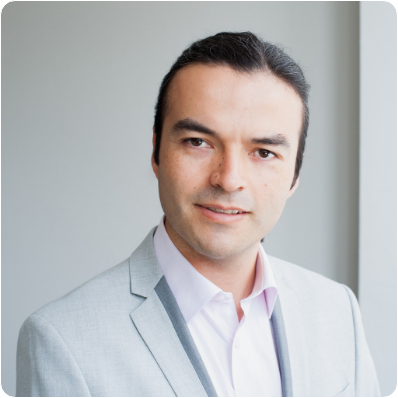 Dr. Chacón-Martínez is an expert in regenerative medicine, focusing on hair stem cells and skin biology.
He conducted cutting-edge research at Ghent University, Dresden University of Technology and Max Planck Institute for Biology of Ageing.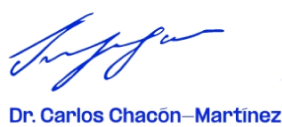 It's about time.
The earlier you take action, the more
reversible male pattern baldness becomes.
Buy now